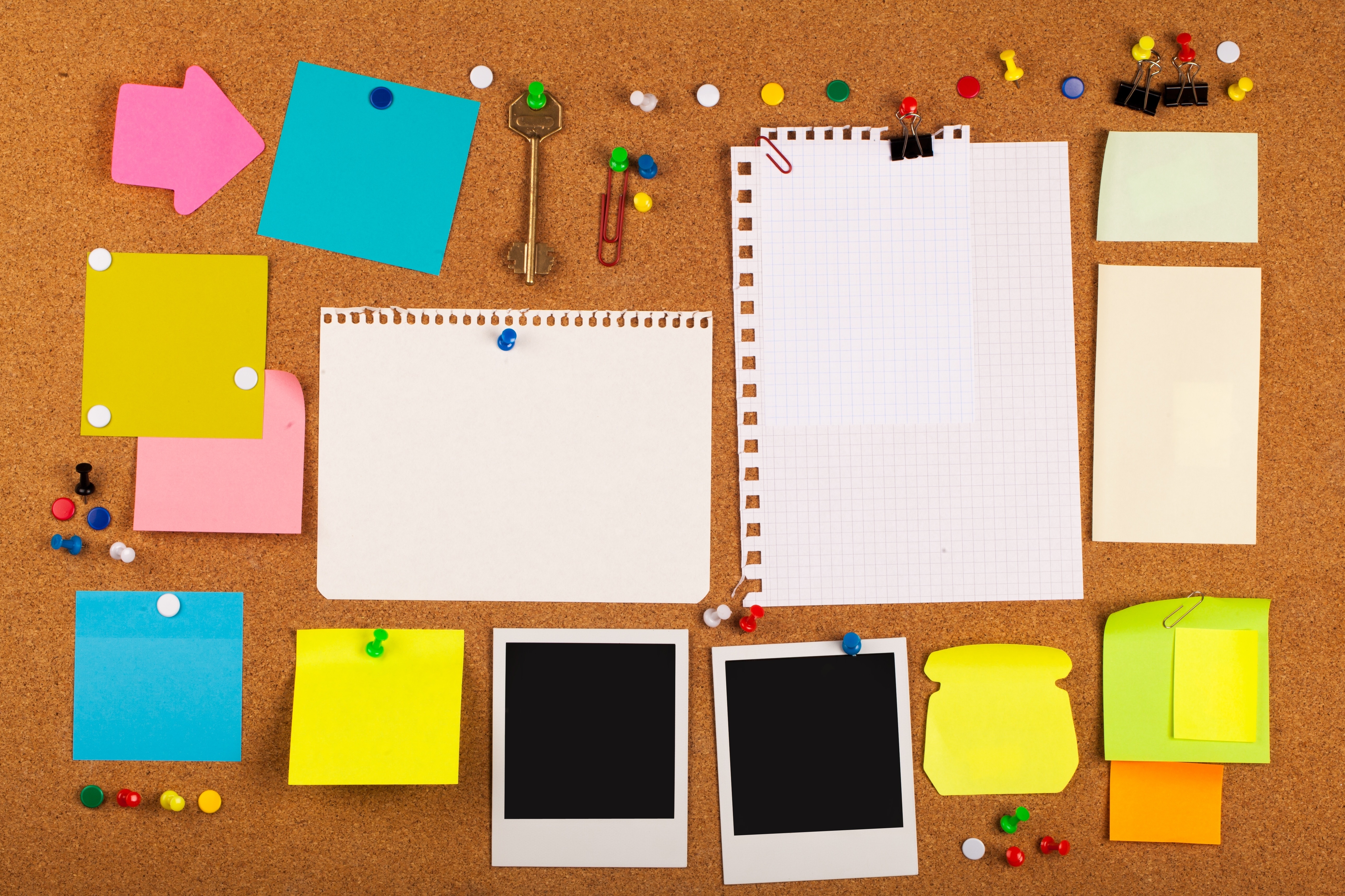 Member of Staff: Rob Vaughan, Senior Lecturer in Psychology
School: School of Psychological & Social Sciences
What is Padlet?
Padlet is a virtual pin board where users can post content and make comments. It is also possible to upload documents from Word files to videos or to add links to the board.
The free version of Padlet allows users to create up to three padlets which can be deleted and replaced with other padlets.
York St John currently has 20 pro licenses which allow:
– the creation of unlimited padlets
– uploads of up to 250 MB
– organisation of Padlets into folders
Padlet boards can be embedded easily into Moodle and students can contribute directly in Moodle. This is especially useful for those wanting to use Padlet boards asynchronously, as an alternative to discussion forums.
How is Rob using Padlet?
Rob has been using Padlet as a way to encourage students to engage more deeply with weekly seminar topics relating to the assessment.
He has asked students on a weekly basis to write a critique of a specific paper and to share it with other students. This has then provided a source of revision for students as they prepared for the assessment. He has also asked students to share relevant articles relating to the topic of the week.
In order to introduce the use of Padlet in the module he provided a first Padlet board with instructions, modelling to students what to do: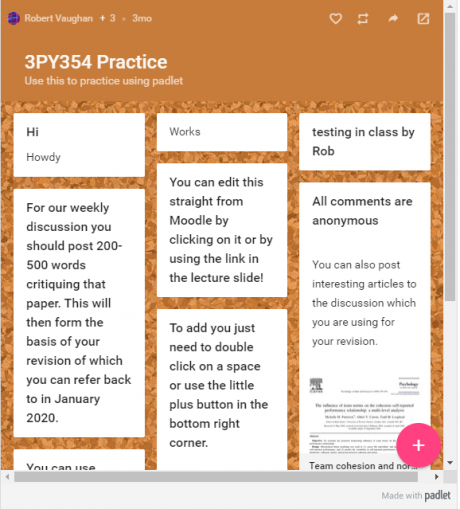 He makes it clear what is expected of students and how they can use they app within Moodle, reducing the need to log into other websites.
All the other Padlet boards were available for students to access from the beginning of term, so they were able to read ahead and plan their contributions if they wished.
Feedback from Rob:
In mid and end-of module evaluation, students indicated that they enjoyed the seminar activities and the use of Padlet helped facilitate discussion, eased anxiety surrounding group discussion, and created an accessible source of information to help improve important skills e.g., critiquing. I will definitely be using Padlet again next year. I might try organising the students into small groups as some weeks we didn't get to discuss everyone's contribution.
If you would like to learn more about Padlet, please get in touch with the TEL team, have a look at our Padlet web page here or create your own free Padlet account to get started.