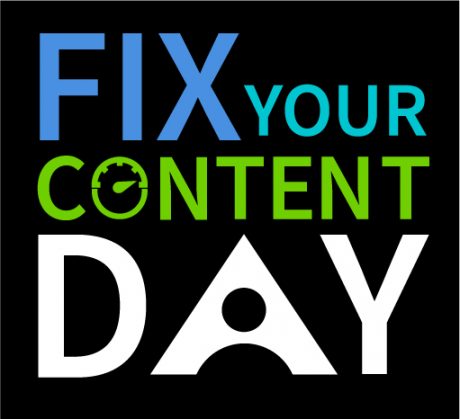 May 20th 2021 marks the annual Global Accessibility Awareness Day (GAAD), and as part of our commitment to inclusive and accessible education, we are participating again in the Ally 'Fix your Content Day'.
For 24 hours, we'll be on a mission to fix as many accessibility issues with course files as we can. At the end of the day, the University with the most files fixed will be recognised and awarded a prize.
How can you help?
Get involved by setting aside some time on May 20th and start by clicking those red and amber indicators in your courses to fix as many files as you can. If you're just getting started or trying to make some quick fixes, choose the easiest issues to fix. You can also focus on your lowest scoring content and aim for impact. Or, you can focus on specific issues or tackle the most severe issues first.
Aim for 100%, but improvement is what counts!
How can you get help?
On the 20th May, colleagues from TEL will be on hand to support staff in fixing their content. Book a 30min 1-1 online appointment with a member of the team for Fix Your Content Day.
Online Workshops
In the lead up to GAAD and 'Fix Your Content Day', TEL will be running an online workshop…
'Improving Accessibility in Moodle' – Book Now!
Monday 17th May 2:05pm-2:55pm
Tuesday 18th May 10:05am-10:55am
Wednesday 19th May 2:05pm-2:55pm
Online Learning
Our online Digital Accessibility Training is still available in Moodle.
The Digital Training Team have some further guidance on how to make content accessible on their webpages
You can also access this great course on Creating Accessible Documents in Microsoft Office on LinkedIn Learning! (Ensure you are logged in to LinkedIn learning first before clicking on the link)
Aleks