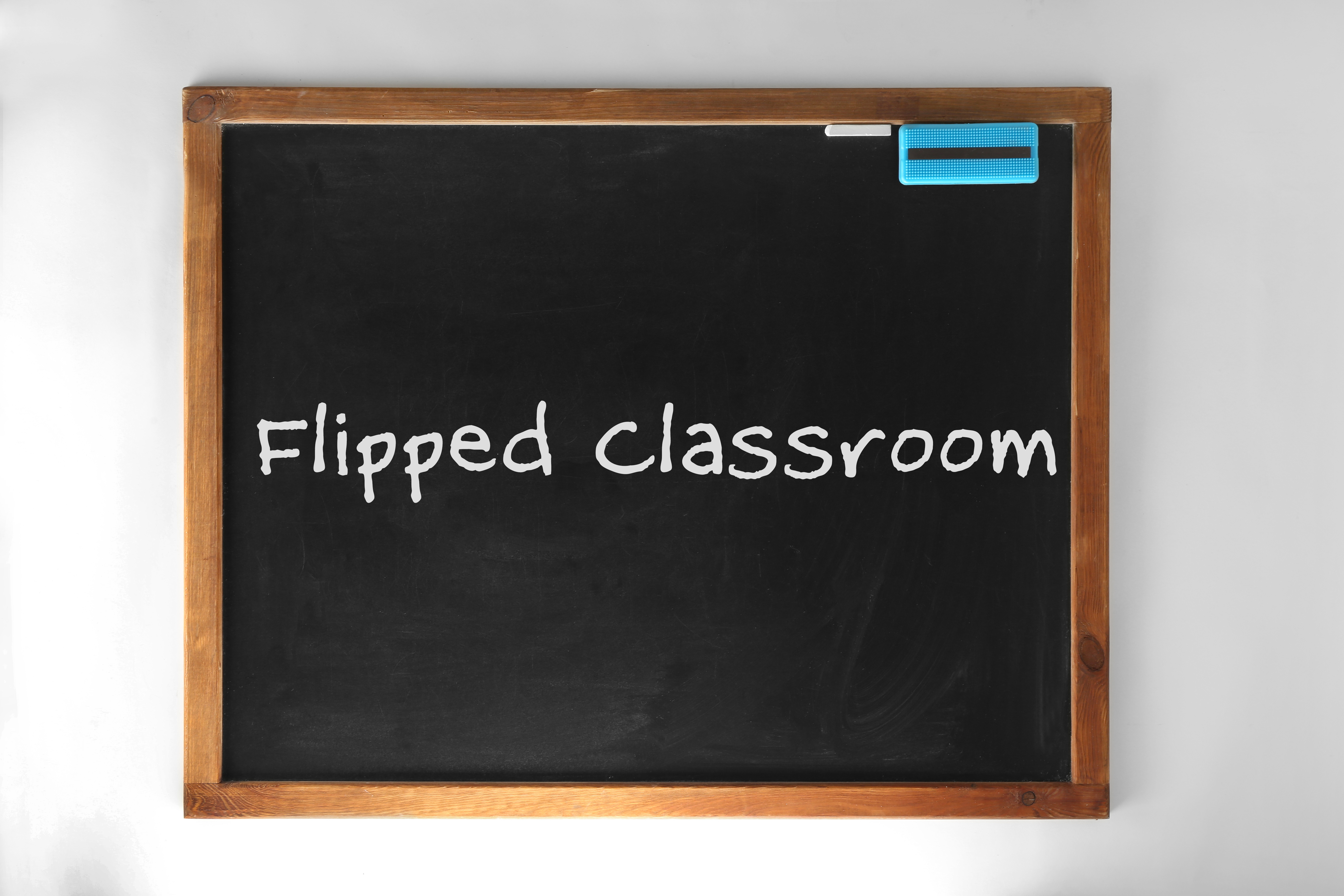 Flipped learning is a topic we are all familiar with and I wasn't sure how much I would learn in the latest Future Teacher Talk when I heard this was the focus. I needn't have worried! I picked up lots of valuable nuggets of information on the topic which I would like to share here.
One of the key takeaways for me was the fact that flipped teaching is good teaching. Providing students with tasks to do before a central face-to-face or online teaching session just makes sense. It encourages students to start grappling with key questions and helps them to engage better once in a formal teaching setting. Alistair McNaught touched on the 'inclusion lens' and highlighted the fact that flipped learning means that students know what they will be studying before they start a session. It gives them time to look through materials in their own time meaning that students with different levels of confidence or knowledge all have the opportunity to arrive at a session with confidence. Flipped learning therefore has the potential to make learning more inclusive.
Mary-Jane Radford Arrow from the University of Liverpool, quoted from the last webinar on this subject:
Flipping without scaffolding is flopping
What a great quote! She described how she prioritises scaffolding in her flipped learning delivery, providing weekly notes for students so they are completely clear on what they need to do each week. She provides time frames and questions to encourage students to reflect and ensures that students know how the work they do before class will be used within class time. This reminded me of the fact that flipped learning really needs to be designed into a course with purpose and that some students might find such learning experiences less comfortable and require more direction than others when asked to complete pre-work.
Steve Hirons from Birkbeck University of London, reflected on some of the potential barriers to flipped learning including the fear that students will not complete the work assigned before class. He explained how he takes care to ensure that students are still able to participate even without having completed pre-work. And we saw this situation play out in the webinar itself. Lilian, Ron and Alistair had set up some pre-work to do, but had we done it?! Only about half of participants had remembered/had time/been able to complete it! And we are all members of staff who have chosen to attend a webinar on flipped learning!! However, I reflected on the fact that even as one of the participants who had forgotten to do the pre-work, I still got a lot out of the session. If I had done the pre-work I'm sure that I would have learned even more.
It struck me that students would also come to realise that in order to fully benefit from such learning experiences, they would need to prepare well. We discussed how sending out reminders could help more people to complete pre-work, but also how consistency in approaching such sessions would also likely contribute to better completion rates. Clearly a balance is required between making pre-work as beneficial as possible for those who complete it while not making it impossible to participate if pre-work is not done.
If you would like to listen to the webinar, there is a recording available here and you can also access the resources from the session here. You can check out the Future Teacher Talks website for links to other useful webinars and resources.
Anyone at York St John who is finding a flipped classroom approach successful, we would love to share what you are doing on our blog. Please do get in touch with someone from the TEL team and we can arrange a convenient time to ask you some questions.