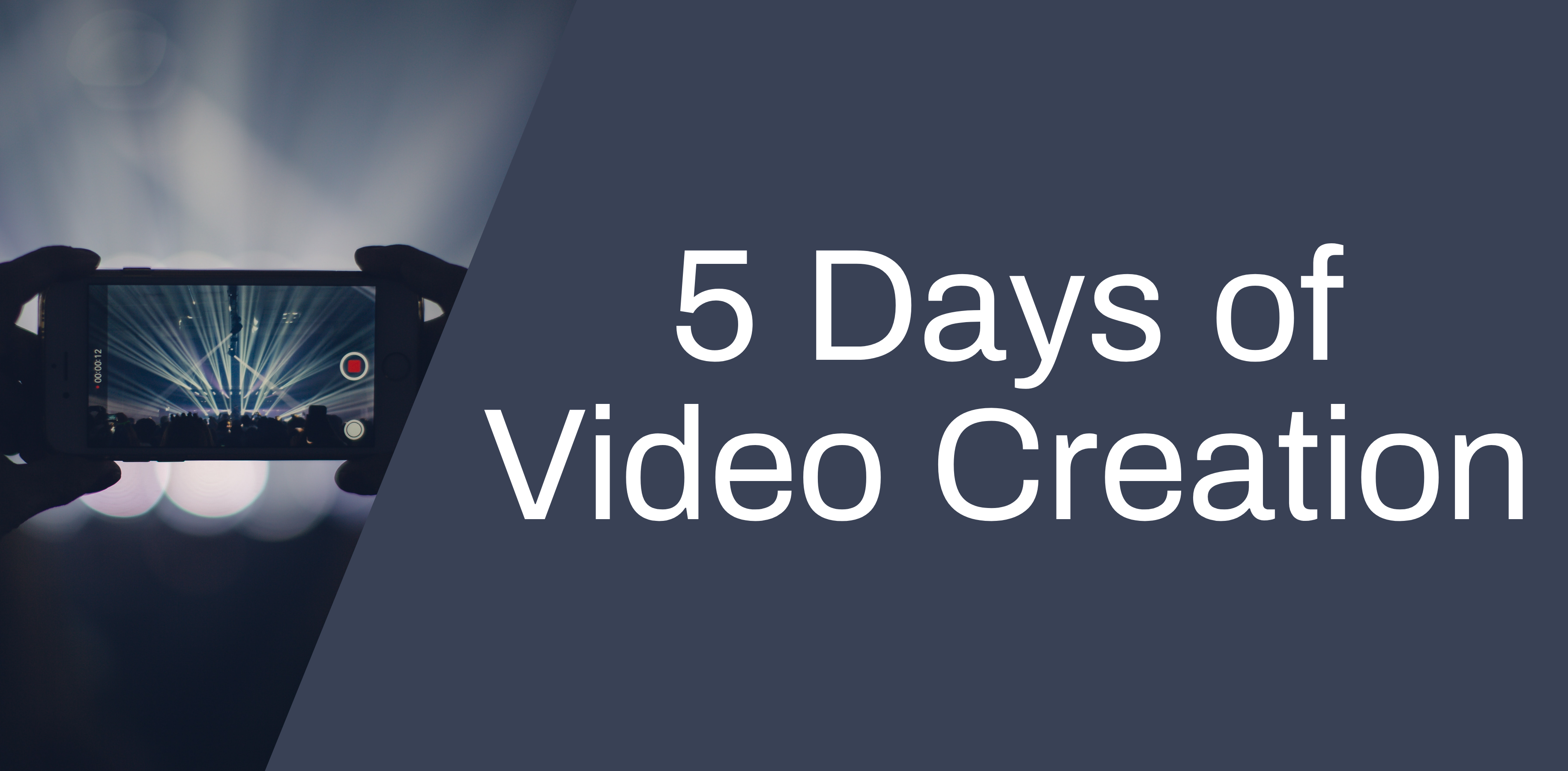 On July 13th, we will start our first "5 Days of…" series on our TEL website where each month we create five days of blogs on a particular subject, tool or technology. Throughout the five days we will also put on some practical workshops and share top tips of the tools and technologies we have spoken about in our blogs. See our upcoming workshops for dates, times and how to access the workshop.
Our first series will be 5 Days of Video Creation and we hope you will be able to join us. You may be in the process of creating video content for your module for next academic year or maybe you're just starting out and don't know where to begin. We are here to help! Sign up to our TEL blog to get these daily posts in your inbox.
These five days will give you a flavour of some of the different types of video content that can be created, including narrated presentations, talking heads, screencasts and interactive videos and how you can go about creating them for your Moodle course and/or Microsoft Teams space. On the final day, we will reflect on these types of content and provide a space where you can share your thoughts and examples of what you have created so far or let us know what video content you're considering for the future. Perhaps you have thought of something that hasn't been covered and would just like to know more.
Look out for our next "5 Days of…" series, which will take place over the next few months:
5 Days of Getting Started with Moodle will include how to get your modules up and running and some practical tips on how you can develop your Moodle course for online learning.
5 Days of Assessment will go through the different types of assessments including formative and summative type of assessments.
We hope you will find these series useful. If you have any questions you would like to put forward to us before the blogs are published or the workshops have taken place, please post them on our Online Learning and Teaching Support Teams Space
If there are any other tools or technologies that you would like to know more about, please get in touch with the TEL team
Suzy