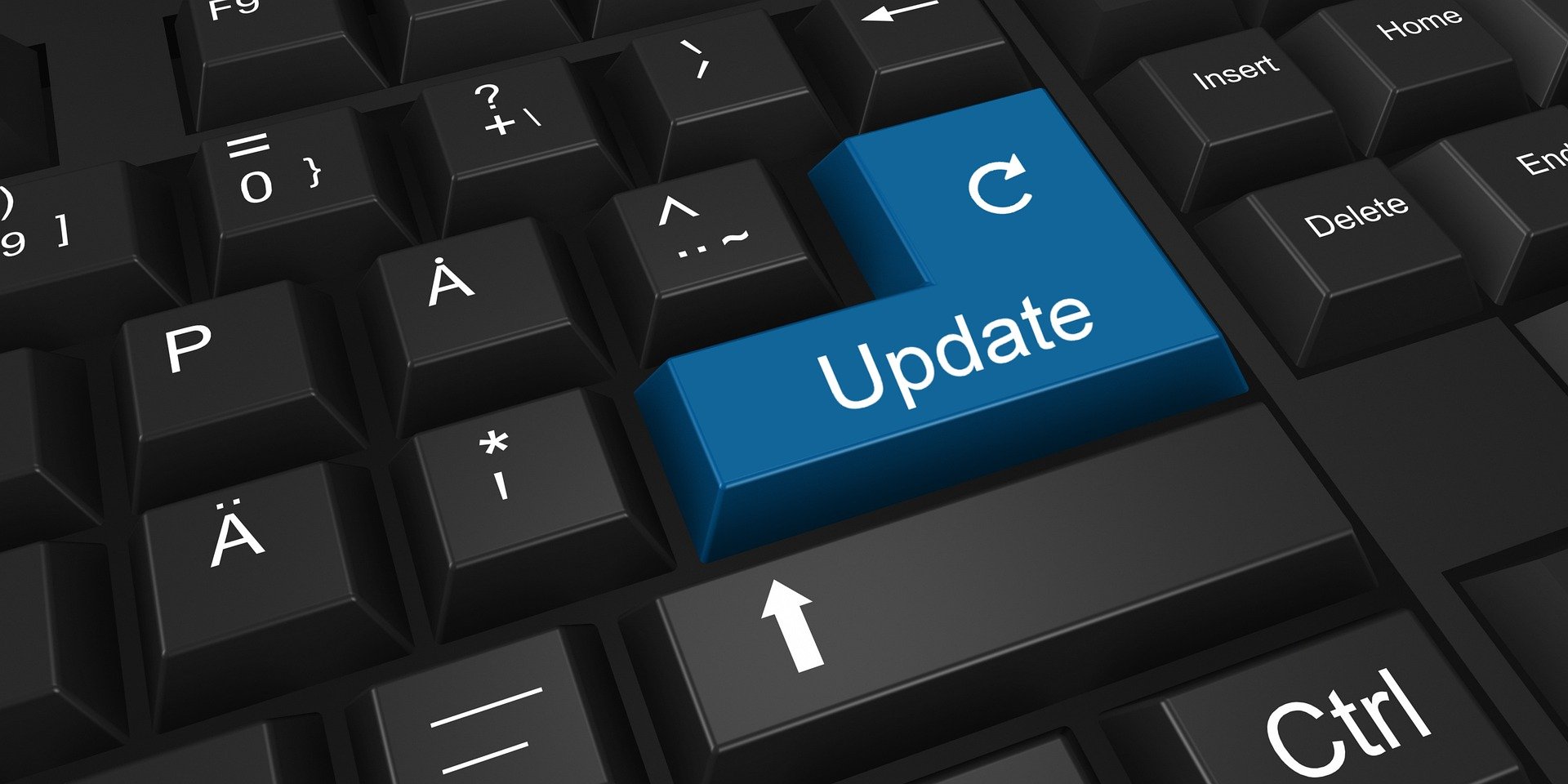 Moodle has now been upgraded to version 3.10.
New Look
Course Management:
The Course Management button is now located in the course header (see cog icon in screenshot below).

Turn editing on:
Editing can be turned on using the toggle button in the header or the button at the top of the course page.

Content Bank:
The content bank option is a new feature.  The content bank is an area in Moodle where content (currently H5P content) may be stored, edited and created.
The content bank repository gives access to these files from the file picker.

For more information about this feature: https://docs.moodle.org/310/en/Content_bank
New Features
The video below is an overview of all the new features in Moodle 3.10:
Download course content:
This feature is now available to Tutors.  Tutors can configure whether they want this enabled or disabled on their Moodle course page by editing course settings. If enabled, a student will see a 'Download course content' button on the course page and will be able to download a zip file of course content.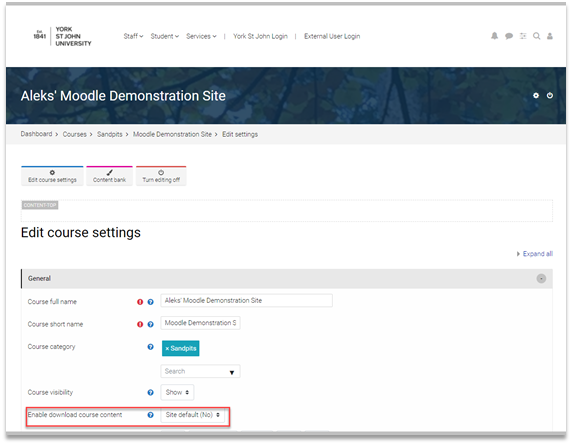 H5P improvements in Moodle:
Content may be downloaded from the Content bank and files may be replaced in the content bank.
H5P styles can be customised and embedded H5P activities can display in the Gradebook.
Payment Gateways in Moodle:
Moodle 3.10 includes the possibility of giving learners flexible payment options and enrolment on payment including a surcharge.
Quiz improvements in Moodle:
Moodle 3.10 now includes a scrolling quiz timer and can be marked complete based on the number of attempts.  Essay questions can include the maximum attachment size.
Folder improvement in Moodle:
Folder resource improvements mean that students can now view images and html files directly within the browser, rather than having to download them.