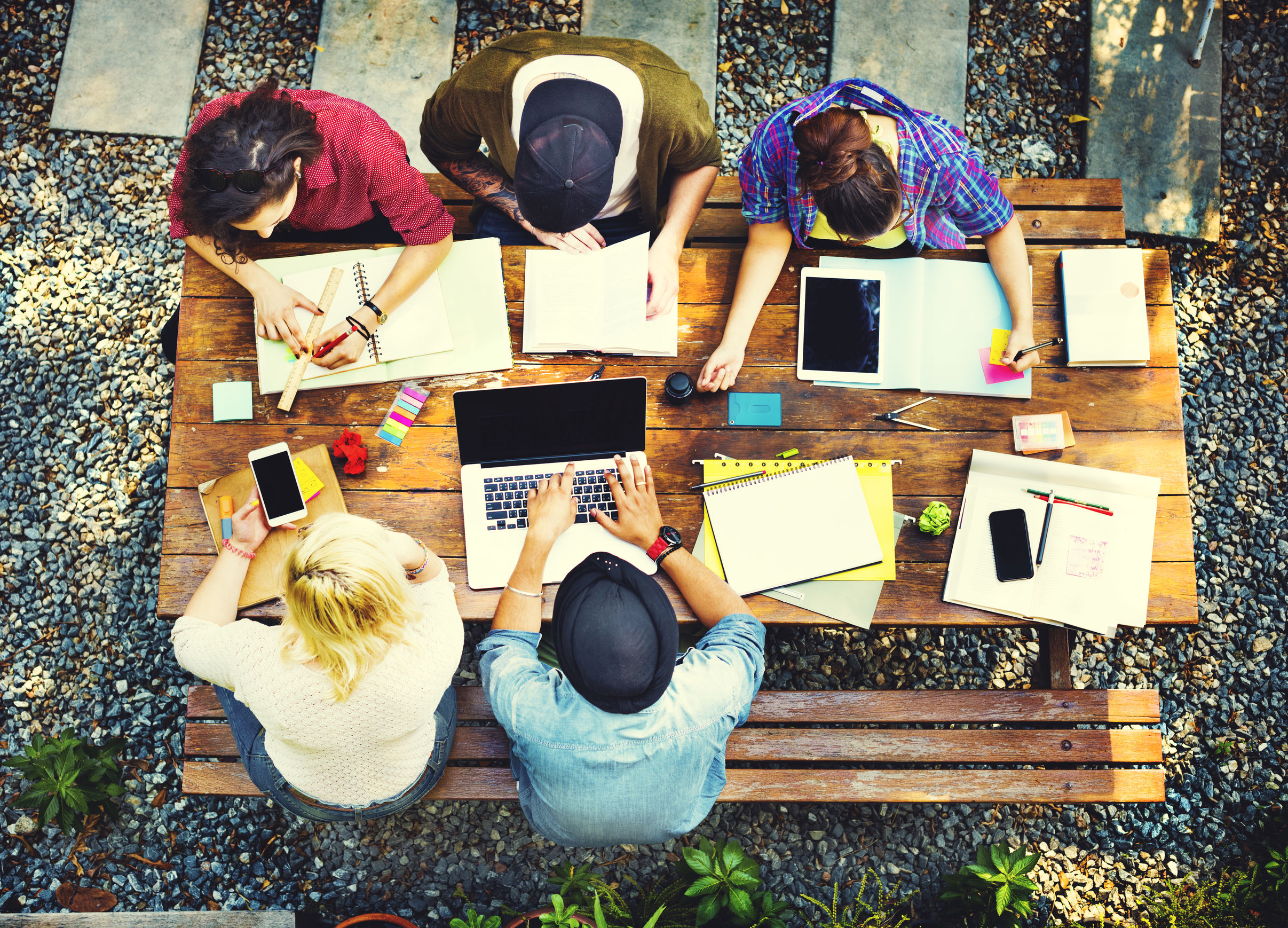 We have a couple of new tools available for the next academic year at York St John. Read on to find out more.
Padlet
Padlet is an online virtual wall on which links, photos, videos, documents and notes can be shared by staff and students with access to that padlet.
Many members of teaching staff at York St John already use Padlet in either face-to-face teaching or in Moodle. But we have recently purchased 20 pro licences which are now available for use. These allow you to create unlimited Padlet boards, to upload bigger files to your padlets and to organise your padlets into folders.
If you would like to use one of the pro licences please contact the TEL team.
Padlet has been shown to be a useful tool for a number of purposes in teaching:
Student Engagement
Garnham concludes that a 'Padlet Project' carried out at the University of Greenwich with the intention of improving engagement with Foundation Year Psychology students was successful. She describes how 'engagement was significantly enhanced', leading both to better exam scores and more social interaction within groups. Ellis (2016) used Padlet to increase student engagement in lectures and found that 83% of students thought that the use of Padlet in lectures made them more interesting although only 43% felt that using Padlet would make it more likely for them to contribute than verbally.
Developing student digital capability
deBerg (2016) discusses how Padlet was used as a way to develop digital creation skills for modern foreign languages students at Sheffield Hallam University. She describes how Padlet was introduced as an alternative to Blackboard VLE with the objective to 'involve students in a collaborative learning project', 'engage them in a dialogue outside the classroom', to share research findings with other students and to create a 'digital module repository'. She highlights multiple employment-specific skills that students developed through the project although observed that students were often not aware that they were developing such skills. She therefore concluded that it would be important to engage students in discussion specifically about the key employability skills being learnt through such learning experiences.
Feedback
Abushammala (2019) describes how Padlet was used successfully alongside SurveyMonkey to collect student feedback on a flipped learning approach being piloted in the classroom. Sari (2019) researched Padlet's potential use for peer feedback and found that students enjoyed using Padlet for this purpose, finding it fun, time efficient and accessible. She highlighted that students benefited from peer feedback through Padlet since it helped them to be more reflective and increased their self-esteem through receiving feedback from other students and teachers.
TurningPoint Audience Response System
Audience Response System & Polling Software | TurningPoint | Turning Technologies
Mentimeter has been available at York St John since September 2018 and has proved to be a very useful tool in the classroom for many members of teaching staff. Next academic year we continue to be able to offer 50 pro Mentimeter licences for use by staff at York St John. Some of these are still available so please let us know if you would like one.
During semester 1, we will also be running a pilot of a different audience response system – TurningPoint.
TurningPoint polling software is an easy-to-use engagement and assessment solution that allows learners to participate in real time using a keypad or their own mobile, tablet or computer. Our audience response system provides a variety of interactive polling options to meet the unique needs of each and every environment.
Main differences between Mentimeter and TurningPoint are:
Response Methods
Mentimeter is internet-based and easy to use with any mobile devices. TurningPoint offers different ways to respond such as clicker devices, which might be useful if there are students without mobile phones in your classes or if you would prefer students not to use mobile phones during lectures and seminars.
Slideware Apps
Mentimeter has a PowerPoint Office 365 plugin which is currently in the process of being configured and will shortly be available through appsanywhere. TurningPoint has a PowerPoint Add-in for Windows and Mac and allows you some more functionality in terms of creating and running polls within PowerPoint. If you prefer not to move between different apps during lectures of seminars, you might find TurningPoint useful.
You can read more about Mentimeter and TurningPoint on our Mentimeter web page.
We still have a few places left on the TurningPoint pilot so please contact us if you would like to try using this tool during semester 1. There will be a Lunch and Learn Event taking place on 10 September from 12:15 to 14:30 providing training and more information about TurningPoint. You're very welcome to attend to find out more even if you're not sure about using the tool.
References
Abushammala, M. F. M. (2019) 'The Effect of Using Flipped Teaching in Project Management Class for Undergraduate Students', Journal of Technology and Science Education, 9(1), pp. 41–50. Available at: http://search.ebscohost.com.yorksj.idm.oclc.org/login.aspx?direct=true&db=eric&AN=EJ1204891&site=eds-live&scope=site.
De Berg, A. (2016) 'Students as producers and collaborators: exploring the use of padlets and videos in MFL teaching'. In C. Goria, O. Speicher, & S. Stollhans (Eds), Innovative language teaching and learning at university: enhancing participation and collaboration (pp. 59-64). Dublin: Research-publishing.net. Available at: http://dx.doi.org/10.14705/rpnet.2016.000405
Ellis, D. (2015) 'Using Padlet to increase student engagement in lectures' , 'European Conference on eLearning'. Held 29-30 October 2015 at Hatfield, UK.
Garnham, W. A. and Betts, T. (2018) 'The Padlet Project: Transforming student engagement in Foundation Year seminars', Compass: Journal of Learning and Teaching, 11(2). DOI: 10.21100/compass.v11i2.714
Sari, A. (2019) 'EFL Peer Feedback through the Chatroom in Padlet', LLT Journal: A Journal on Language and Language Teaching, 22(1). DOI: doi.org/10.24071/llt.2019.220105.