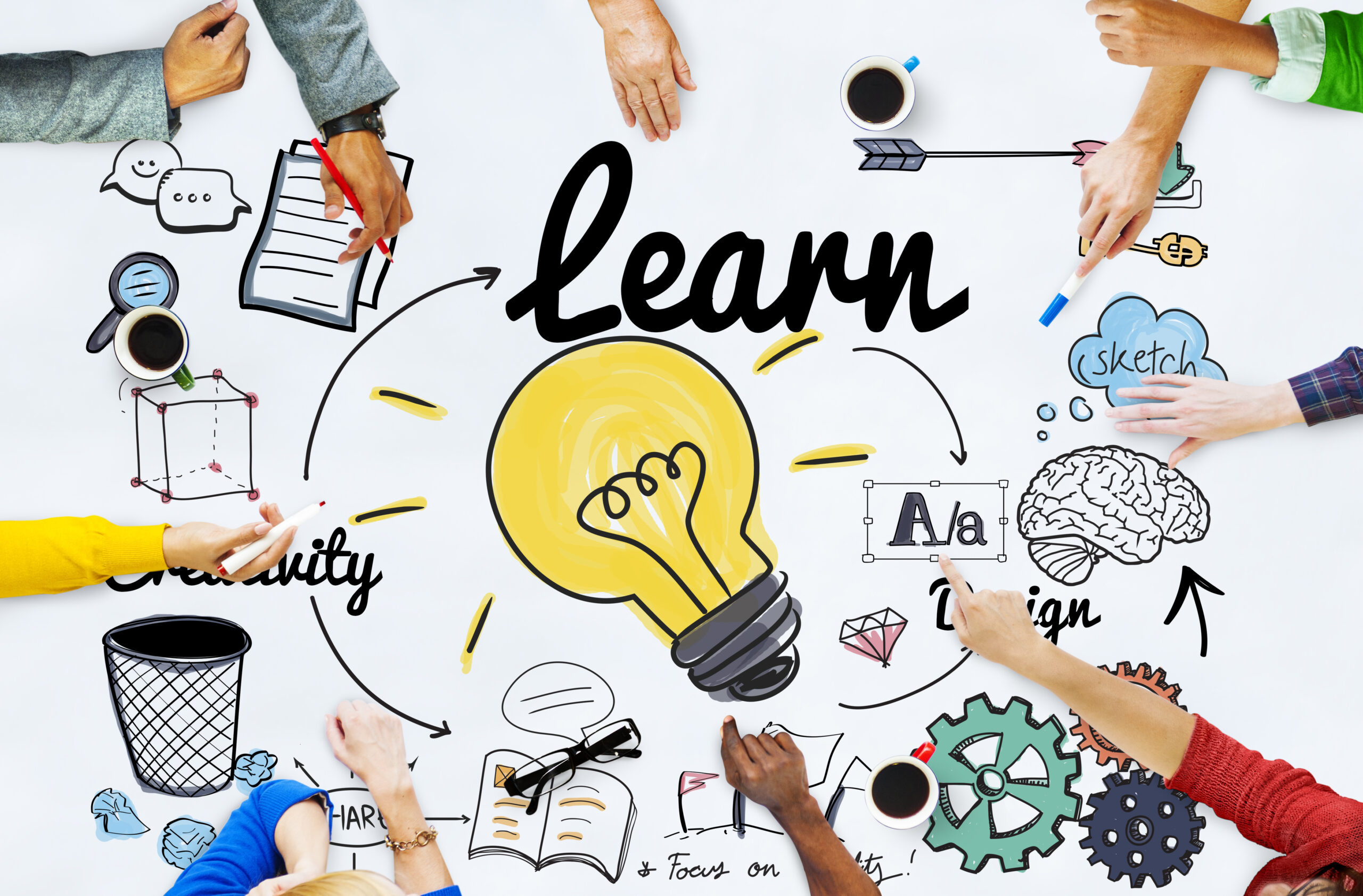 The TEL Team will be running the SEDA Award in Supporting Technology Enhanced Learning (STEL) from October 2020. The programme is running again this year over four mornings in October, November, February and March.
The programme provides an opportunity to develop your confidence using technology in teaching and to learn about approaches and tools you might not have come across. It's also a chance to share with colleagues and to learn from them. Many of you will have had the chance/need to rapidly develop your skills with a number of tools over the last few months. SEDA STEL will give you the opportunity to investigate some of these tools in a bit more depth and to consider whether there might be better options.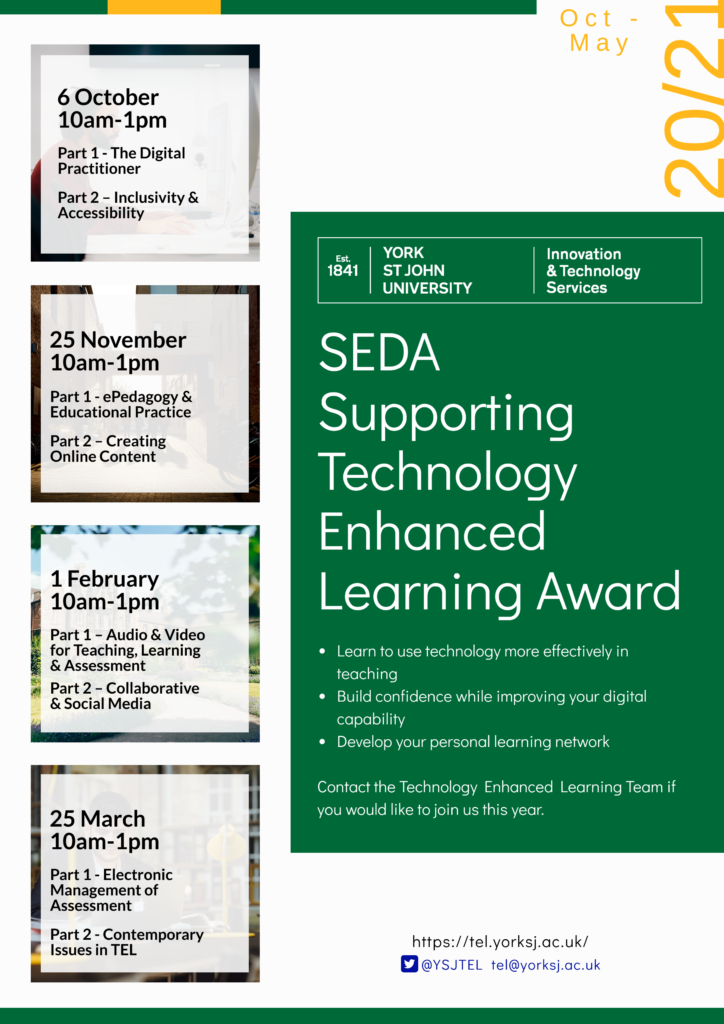 SEDA Supporting Technology Enhanced Learning Handbook
Access the SEDA Supporting Technology Enhanced Learning Handbook here.
There will be work to do online through the Moodle site as well as some synchronous sessions which may take place online or face-to-face depending on the remote working situation within the university. In any case, all participants will be fully supported and will be able to access 1-1 tutorials at convenient times for them.
Participants will ultimately need to create an e portfolio demonstrating SEDA values, core development outcomes as well as specialist outcomes detailed here:
Values
Award recipients will have shown how their work is informed by the SEDA Values:
1. Developing understanding of how people learn
2. Practising in ways that are scholarly, professional and ethical
3. Working with and developing learning communities
4. Valuing diversity and promoting inclusivity
5. Continually reflecting on practice to develop ourselves, others and processes.
Core Development Outcomes
Award recipients will be able to:
1. Identify their own professional development goals, directions or priorities
2. Plan for the initial and/or continuing professional development
3. Undertake appropriate development activities
4. Review their development and their practice, and the relations between them
Specialist Outcomes
Additionally award recipients will be able to:
5. Justify the selection of a technology to support learning within a particular specified context
6. Review the opportunities and constraints of using this technology within the learning context
7. Develop within their context the use of the selected technology to support learning
8. Evaluate or reflect upon the impact on their practice of engaging with the selected technology
Colleagues across the university have found the programme a valuable learning experience. We recommend anyone interested to get in touch and ask for more information.
Please sign up for the programme here or contact the TEL team if you'd like to talk to somebody first.