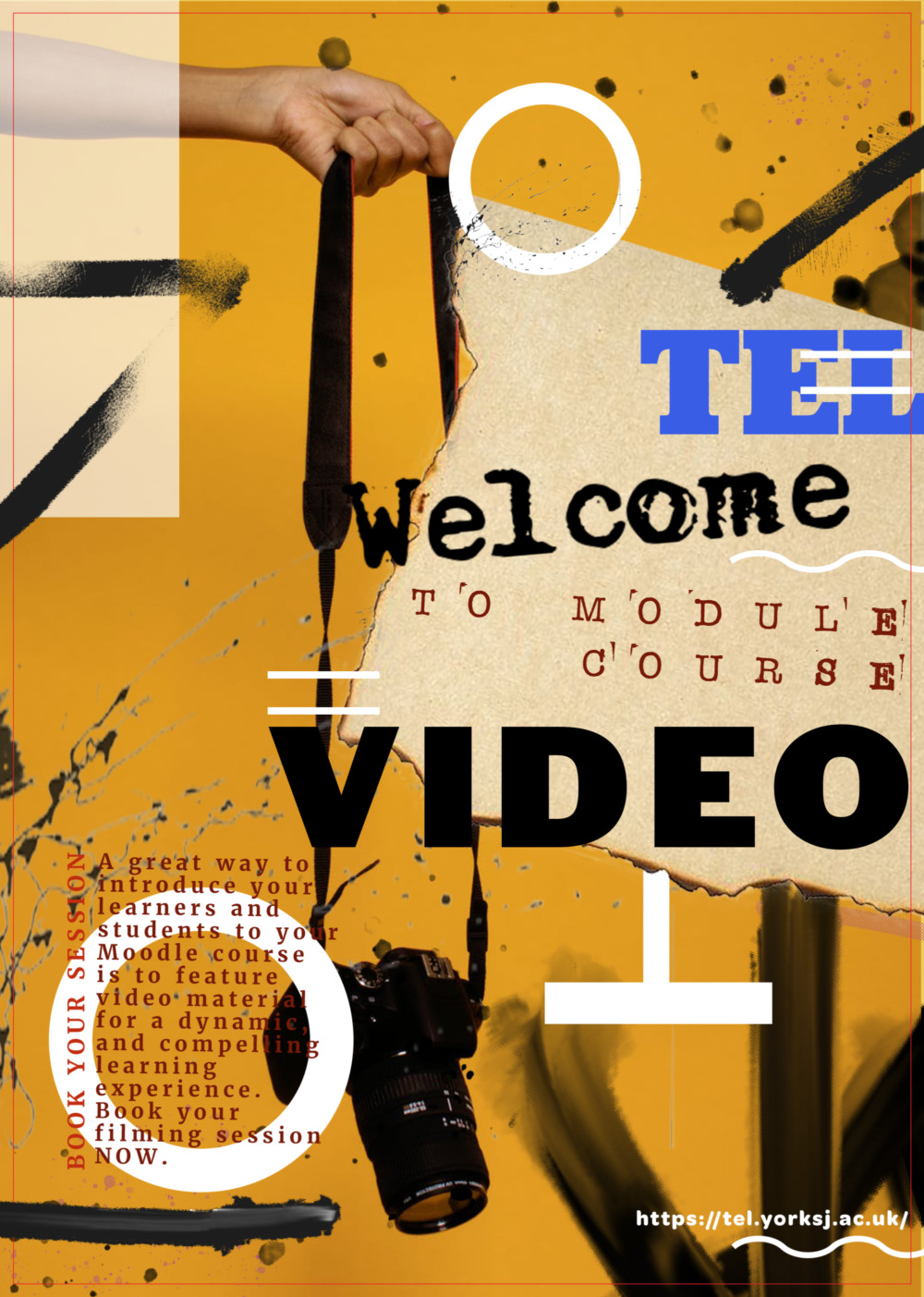 The TEL team are offering the chance for staff to record 'Welcome To Your Module' videos on campus. These videos would be a great addition to your Moodle course and are a great way to introduce your students to staff, learning outcomes, as well as provide information on how to navigate on Moodle.
The videos are expected to be no more than of 5-minutes in total duration. And there are flexible options to feature:
A combination of video material alongside screencast footage, featuring the navigation on the Moodle site;
Or simply, footage of the staff introducing the course/module.
With possible options for B-roll (alternative footage accompanying the main footage) and additional footage if appropriate, as decided once a meeting has been scheduled.
All filming sessions will be no more than 35-minutes long and will take place on York Campus.
For visual guidelines and few of the possibilities, please refer to the video below:
It's important to note that the staff are required to write a script for their video material which should be sent to k.brence@yorksj.ac.uk -two days prior to filming the latest. And formatted in a PDF/Word document format.
The script might include information such as:
Introducing the students to the module and/or course;
Important contacts (possibly introducing lecturers to the students);
Navigation such as essential information pages/information for deadlines and submissions on the Moodle site;
Any other information which is essential for students to be aware of.
To schedule a filming session please complete the Booking Form for more details and book your Filming Session.
If any questions or concerns arise, please contact Kristine Brence via e-mail: k.brence@yorksj.ac.uk