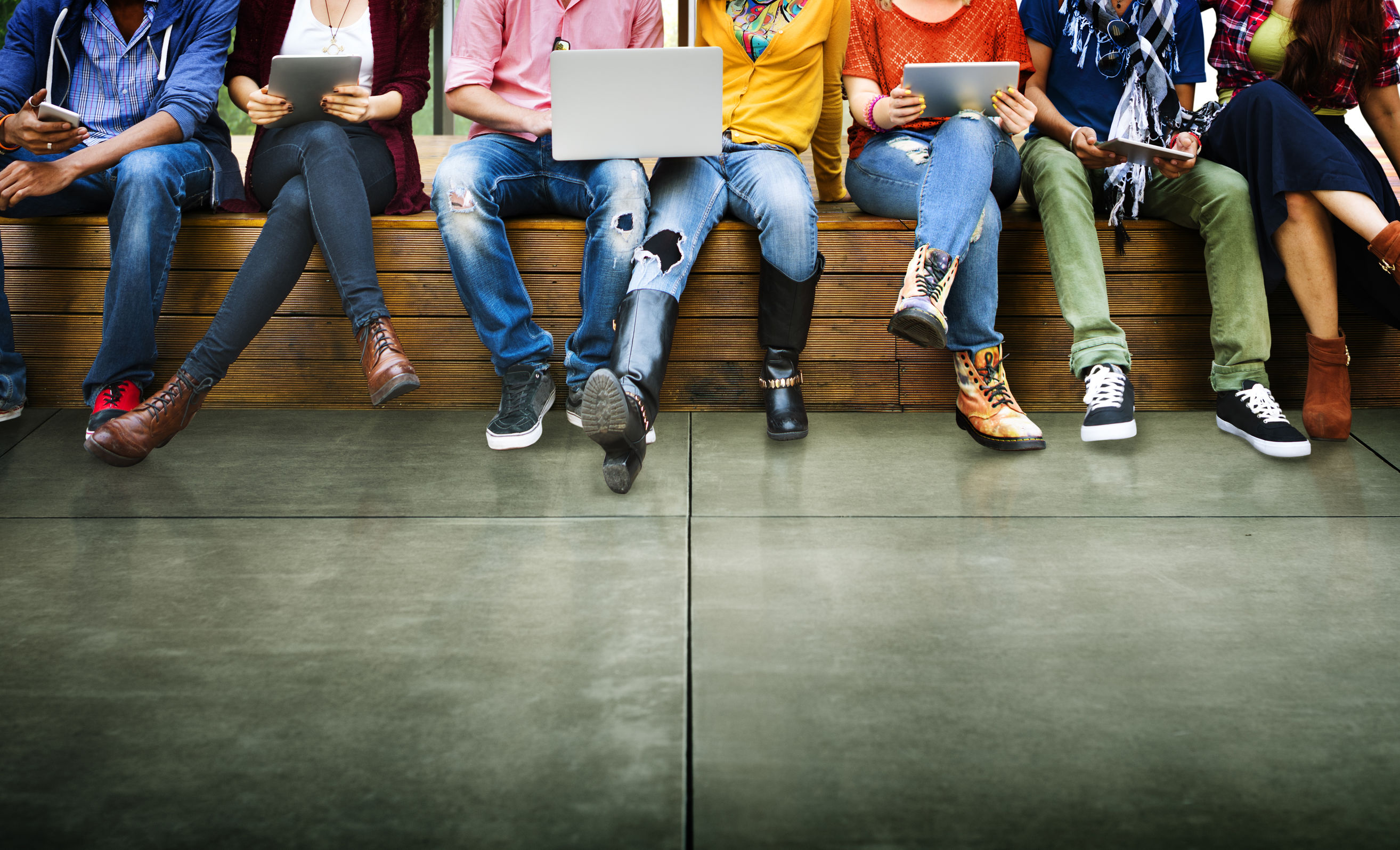 Accessibility & Inclusivity
Use of technology to enhance learning, teaching and assessment should be considered and appropriate, and should never exclude any learner from engaging in the process. The burden of inclusivity lies with all staff, by curriculum design, and it should not be left to students to adapt.
This inclusive practice approach has also been connected to 'Universal Design for Learning': when we recognise that courses and teaching methods are products of design and planning, we can apply the principles of universal design, building in inclusivity and flexibility from the start. 
Digital Accessibility
Inclusivity can refer to efforts made to address a broad range of issues in making technology available to and usable by all, whereas Accessibility primarily focuses on people with disabilities.
Digital Accessibility is a part of making teaching and learning inclusive for all students. According to the Higher Education Academy (2017):
"inclusive learning and teaching recognises students' entitlement to a learning experience that respects diversity, enables participation, removes barriers and anticipates and considers a variety of learning needs and preferences without directly or indirectly excluding anyone."
Policy Background
Public Sector Equality Duty
The Equality Act (2010) counts disability as among a list of protected characteristics and places duties upon institutions with respect to disabled people. Importantly, universities are counted as 'public authorities' for the purposes of the Equality Act and so have a higher level of duty: they are subject to the Public Sector Equality Duty. This requires universities to have regard to the need to minimise disadvantage suffered by disabled people; take steps to meet what may be the different needs of disabled people; encourage the participation of disabled people in public life; tackle prejudice; and promote understanding. Universities must make reasonable adjustments so that disabled people are not disadvantaged relative to non-disabled people. Further, these adjustments should be made in anticipation of the needs of disabled people, rather than only on request. As a governmental guidance document put it "Public sector organisations shouldn't simply wait and respond to difficulties as they emerge: the duty on them is 'anticipatory', meaning they have to think out what's likely to be needed in advance." This anticipatory duty means changes need to be made without a disabled student having to make a special request or even, in some cases, disclose a disability.
Disabled Student Allowance (DSA)
Inclusive practice in Higher Education Institutions (HEIs) has been shaped in England by governmental reforms to Disabled Students Allowances (DSAs). DSAs pay for targeted support for the student who receives the allowance, rather than funding institution-wide inclusive practice. In the 2016/17 academic year the Government started implementing reforms to strike a new 'balance' between "support supplied by HE providers and [support provided through] DSAs". The Government's aim was to avoid paying for additional support that it felt universities are required to provide under the Equality Act (2010). It scaled back the DSAs program and doubled the funding to universities to support disabled students, from £20 million to £40 million per year across England. These reforms did not just represent a change in the source of funding for support, they affected the nature of that support. Universities were encouraged to meet the challenge of DSA cuts by "create[ing] a more inclusive learning environment" rather than replicating the targeted support that DSAs used to fund. Inclusive practice was promoted by the Government to "encourage greater independence [among students] and less reliance on individual interventions" of the kind funded by DSAs. For example, DSAs no longer typically fund support workers to take notes for disabled students in lectures, rather the Government suggested the alternative of providing video lecture recordings to all students.
Public Sector Bodies Accessibility Regulations 2018
The new digital accessibility regulations became law on 23rd September 2018. The Directive is designed to allow users, particularly those with a disability, to gain better access to public services by making public sector bodies' websites and mobile applications more accessible, and harmonising varying accessibility standards within the EU, reducing barriers for developers of accessibility-related products and services. 'Accessibility' refers to principles and techniques to follow when designing, building, maintaining and updating websites and applications, in order to make them easy for people to use, especially people with disabilities.
Digital Accessibility & Moodle
In tomorrows blog post, TEL Advisor Jo will talk more about what this means for the VLE here at YSJ, and on Friday TEL Assistant Suzy will focus on Creating Accessible Content for the VLE.
In the meantime you can visit our Inclusivity & Accessibility page for more information…
If you have any quesitons or comments then please just get in touch!
Phil