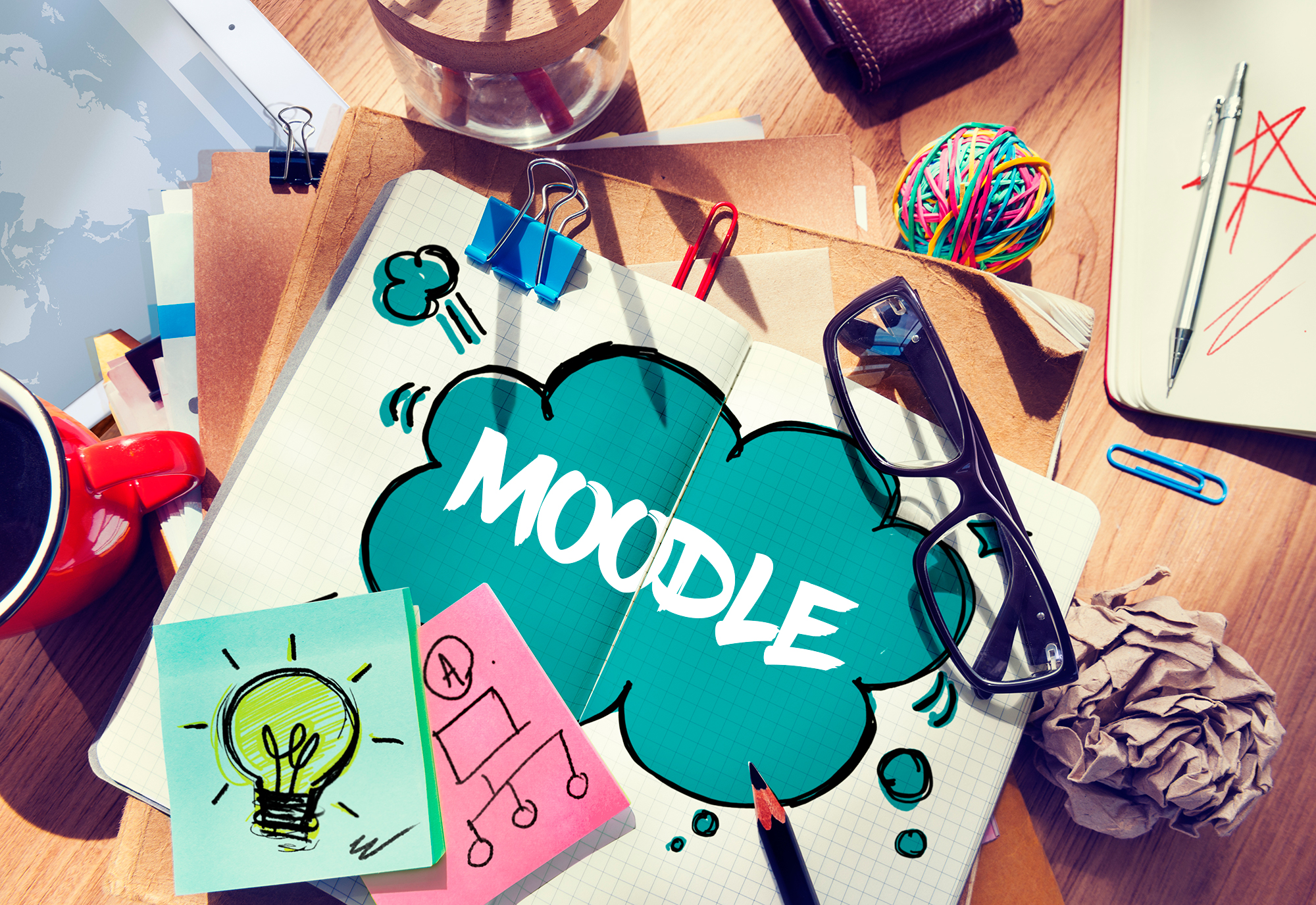 Our upgrade to Moodle 3.6 brings with it a number of updates and new features which you will discover as you use the new system. If you would like to find out more, please watch the summary video and read more below.
Improved Course Overview
The course overview block makes it easy to customise your course display. To get started, watch the Course overview improvements screen cast.
New Moodle Theme
The new Moodle Theme, New Learning, has a brand new responsive design with support for new course formats, such as Collapsed Topics, Grid or Buttons, and bootstrap elements such as Accordions or Tabs within courses.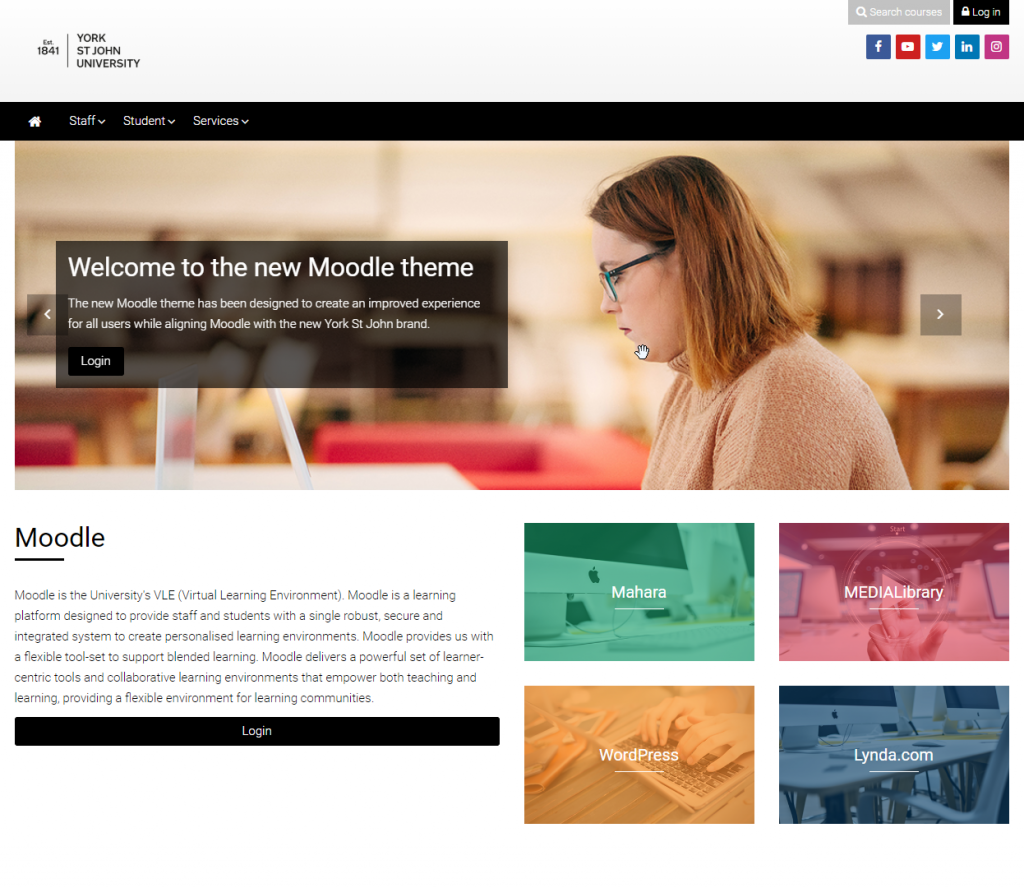 Useful New Dashboard Blocks
New dashboard blocks are available including the timeline, starred courses and recently accessed items blocks.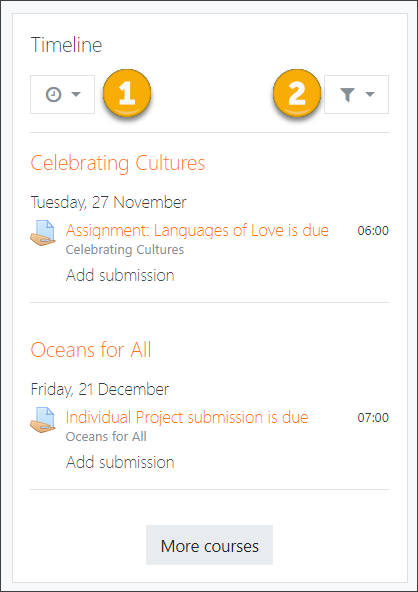 Moodle Mobile
There is now a new improved Moodle app available for iOS and Android. Check out our separate blog post on the Moodle app for more details.
With the official mobile app for Moodle, you can:
-Browse the content of your courses, even when offline
-Receive instant notifications of messages and other events
-Quickly find and contact other people in your courses
-Upload images, audio, videos and other files from your mobile device
-Track your progress, mark tasks as complete and browse your learning plans
-Attempt quizzes, post in forums and edit wiki pages
-View your course grades
… and lots more – see the full list of Moodle app features.
New Messaging Interface
Teachers, students and other users may send and receive private messages via Moodle. This is in addition to receiving notifications about assignments, forum discussions etc.
A tutor can enable group messaging when setting up a course group. The group will then appear in the group messaging section of the messaging drawer.
Find out more on new messaging features here.
Directly Record Sound & Video
Buttons in the text editor now allow you to record directly into Moodle. You can record a maximum of two minutes of audio or video.

Record Assignment Feedback
When Feedback comments are enabled in assignments, markers can leave comments for each submission (which appear on the assignment grading screen.)
The Atto editor now allows for recording audio and video when grading, along with the option to upload supporting files such as images.
Shortcodes Button
In the text editor you can now add features such as accordions, buttons and box icons. To do this, click the cog symbol, select the feature you want to add and fill in the relevant fields. This generates code which then be added to a label or page. To learn more about shortcodes, view the How to use Shortcodes guide.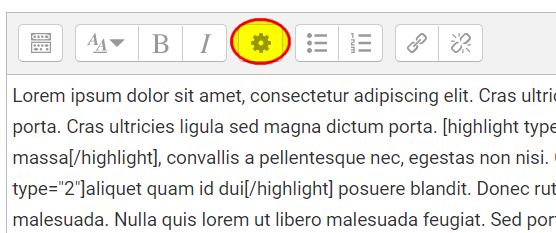 Quiz Improvements
The drag and drop markers question type is easier to edit, the Quiz statistics report has improved usability, and you can now specify accepted file types for the Quiz essay question.
Badge Improvements
Award badges based on other badges, award badges based on new criteria, such as user picture upload or previously awarded badges, and add more information to your badges, such as endorsements, with support for Open Badges v 2.0.
If you have any questions about any of the new features in Moodle or would like further support, please contact the TEL team.