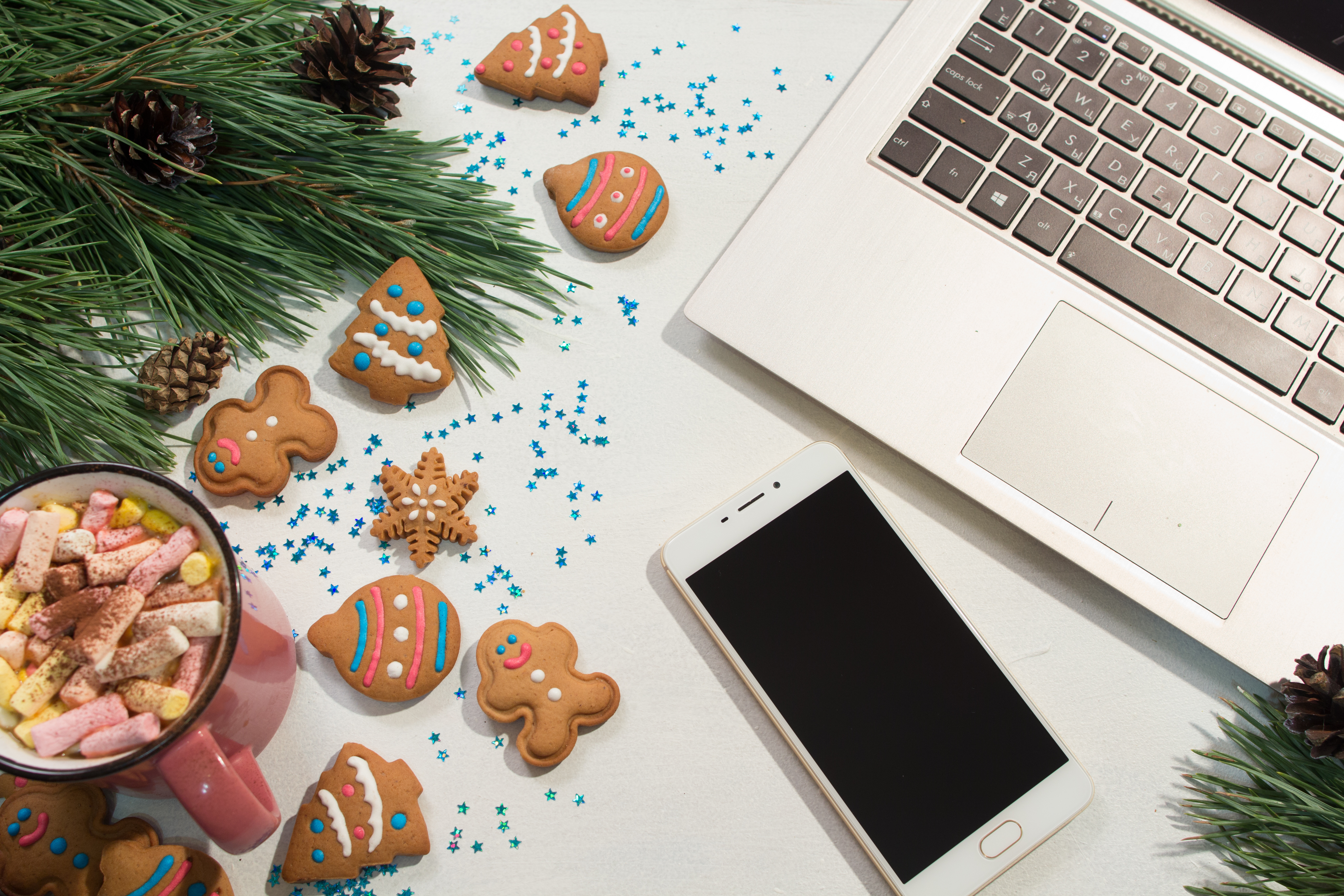 Every year, we like to take some time to reflect on what we have done as a team, how we have developed and which tools we have used and would like to try in the future.
In 2019 we used a number of different tools to collaborate, communicate, create content and manage our time effectively. So, if you're looking for some inspiration on the types of tools you could be using in 2020, here are our top five!
Number 1 – H5P
H5P is an easy-to-use tool integrated in Moodle, which enables you to create interactive content easily and quickly.
From interactive videos, presentations and 360 panoramas to multiple choice questions, timelines and accordions, there are many different types of content you can create. Your content can be shared and re-used in other Moodle sites as well.
H5P can be used to facilitate interactivity and engagement within Moodle; regular formative feedback; creation of revision materials; active learning and creation of flipped learning content. For example, you can create instructional or safety videos, create branching scenarios around students going on placement, create timelines of events, create interactive 360 virtual tours, or create memory games and dialogue cards for revision purposes.
We have created lots of different content using H5P within Moodle, but we would like to create more. If you are willing to work with us on creating some content for your Moodle course using H5P, please do get in touch with the TEL team. See our H5P webpages for more information and inspiration. Let's get creative together.
Number 2 – Adobe Spark
Adobe Spark is a content creation tool, which enables you to put together visually appealing content such as videos, graphics and web style pages. We have been creating Adobe Spark videos in the TEL team to demonstrate and talk about a number of TEL tools that are available to staff. We have also created a number of introductory and demo videos using this tool. Once you have created your videos or graphics, these can be easily embedded into your Moodle courses.
Not all students engage with text-based documents. Many learn in different ways. Using this tool will allow you to quickly create more visual and auditory material.
Adobe Spark is available through the Adobe Creative cloud. YSJ Staff can request it if they would like to access this tool.
Here is an example of an Adobe Spark video:
Number 3 – Microsoft Teams and Planner (Office 365)
For the past year… and slightly longer, we have been using Microsoft Teams to help us collaborate and communicate better. More specifically, within the Microsoft Teams area, you can communicate with each other via the conversations tab, collaborate on documents (without the need of having to shut a document to allow another user to then open and edit it) and plan and deliver TEL training, instructional design schedules and more. You can use Microsoft Teams in many different ways. Dr Joseph Bailey has used Microsoft teams in a third year Geography module and you can read about it in this case study. You can also use Microsoft Teams for projects, administration & development or even for study groups or different clubs you are a part of. Why not try it out as one of your new year's resolutions to see how it could benefit you and your colleagues.
How do you plan your time at University? Do you store your planned tasks in different places, such as Post-its, various notepads or even on different places on your computer? If you want to store your 'to do' lists somewhere, we would recommend using Microsoft Planner, which can be found within the Office 365 hub. Previously we used a tool called Trello to plan our time and projects. Using Microsoft Planner has helped our team focus on the tasks that are most important. Your planners can also integrate into your Microsoft Teams spaces so you can keep all your files, notes and plans in one place.
Number 4 – Editing Tools such as Camtasia and Screencast-O-Matic
Although we like creating content and have created many videos, animations and auditory material in the past year, most of the time we need to make some edits. In the TEL team, we use a tool called Camtasia, but equally Screencast-O-Matic (which is a tool staff can access here at YSJ) has many different editing features and allows you to carry out those all-important edits. If you just need to do some basic editing such as Trimming and chopping, you can now do this within the admin area of our MEDIALibrary
For those interested in different audio and video tools and their features, we have created an audio and video features comparison table on our digital creation content webpages that will help you choose which tool could best help you create or edit your content.
Number 5 – Videoscribe
Videoscribe is a whiteboard animation-style tool that allows you to create professional-looking animations quickly. We have used Videoscribe to visually demonstrate what digital capability is and to advertise our 10 days of Twitter course. We have also created animations that have been used to demonstrate teaching models or processes. It is a quick and fun tool to use and is a paid-for licensed product. There are a number of tools staff can use to create animation style teaching content. If you are interested in creating this type of content, please contact the TEL team
Here is an example of a videoscribe.
And because it is Christmas…
As a special Christmas bonus, here are three more top tools that YSJ staff can access.
Mentimeter
Mentimeter is an audience response tool, which has been used by many YSJ academics this year and is now supported by the TEL team. Read the Mentimeter Case Study blog post to see how Joe Bailey used it for mid-module feedback and in teaching. It is a great tool for engaging students, facilitating icebreaker activities and enabling the sharing of ideas, responses and formative feedback. For more information, see our Mentimeter webpages
Padlet
Padlet is a virtual pin board where users can post content and make comments. You can upload documents from Word files to videos and add links to the board. Please see our Padlet webpages if you are interested in using Padlet boards in your teaching.
Ally
Ally is a tool that focuses on making digital content such as your files and content more accessible. Ally is now integrated into our virtual learning environment. There are two parts to using Ally within Moodle. Firstly, you may have noticed Ally indicators next to your files or content. If you click on these indicators, you will be able to view your accessibility feedback for that particular file. You can then follow the step-by-step guidance on how to improve the accessibility. See our Ally webpages for more information.
Secondly, Ally automatically generates alternative formats for all course files and makes them available for download to both you and your students. You can download audio versions of the file, HTML versions and a few more. Why not take a look at this feature if you haven't already.
What next?
We have started to use and look at other tools you can find and access through Office 365 including Sway, Forms, Flipgrid and Stream. So you never know, they may be on our top 5 tools for 2020.
As well as Office 365 tools, we would like to further explore Articulate. Articulate is a tool you can use to create e-learning packages. If anyone is interested in creating e-learning packages, please do get in touch with the TEL team.
We hope you have enjoyed reading about our top 5 tools for 2019… and the Christmas bonuses! Which tools/apps have been your favourite? Let us know in the comments below.
Seasons greeting from the TEL team. We'll see you in the new year.
Phil, Jo and Suzy