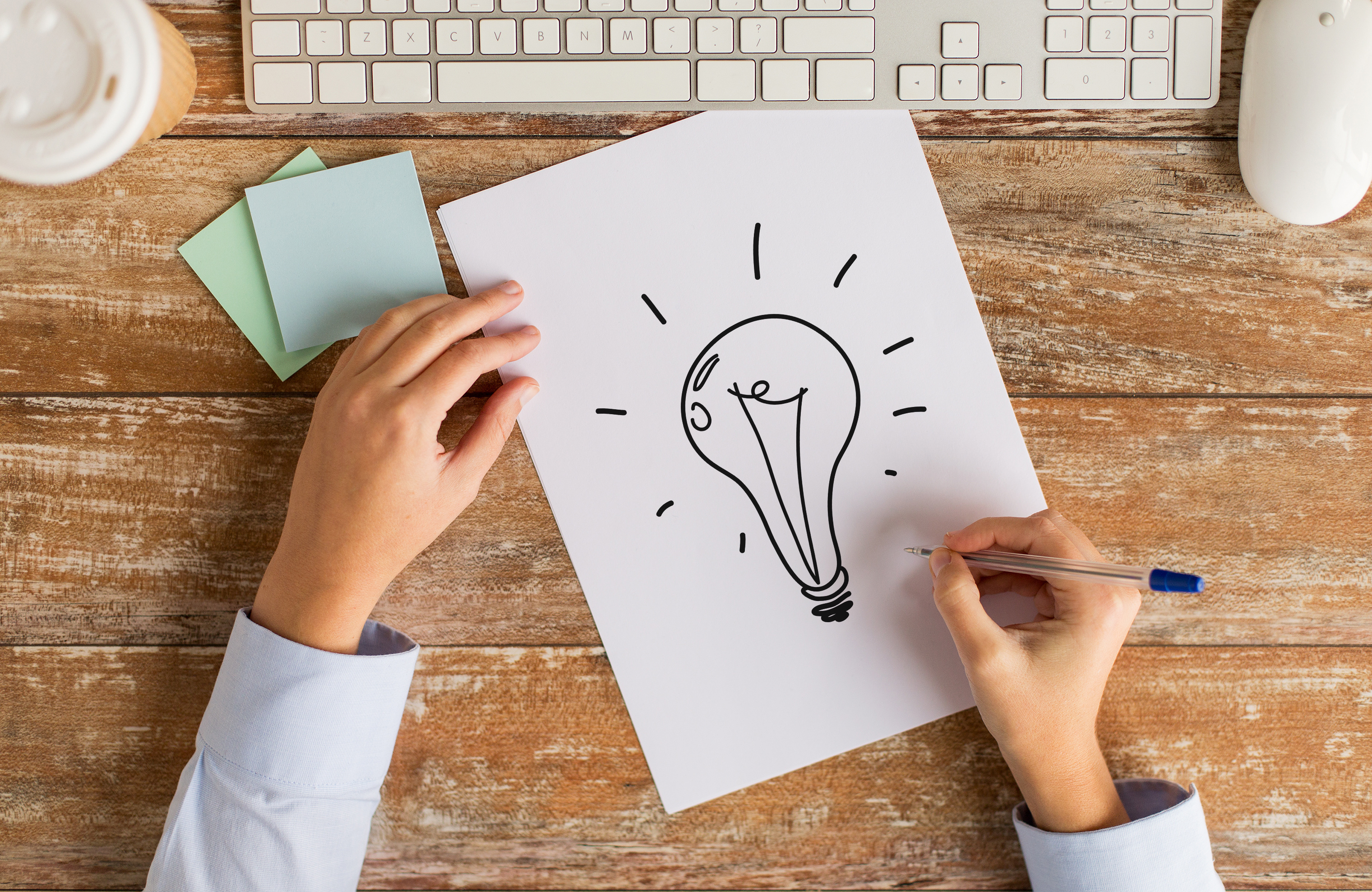 The SEDA Supporting Technology Enhanced Learning programme for 2019/20 has got off to a great start with an excellent group of York St John staff who are benefiting from the time to learn more about how they can use technology to support teaching and learning. This programme consists of four sessions running over the academic year focusing on a range of topics relating to technology enhanced learning. You can view the details of all the sessions on our blog.
Some of the top priorities that came up when we discussed our goals for the course are included in this word cloud: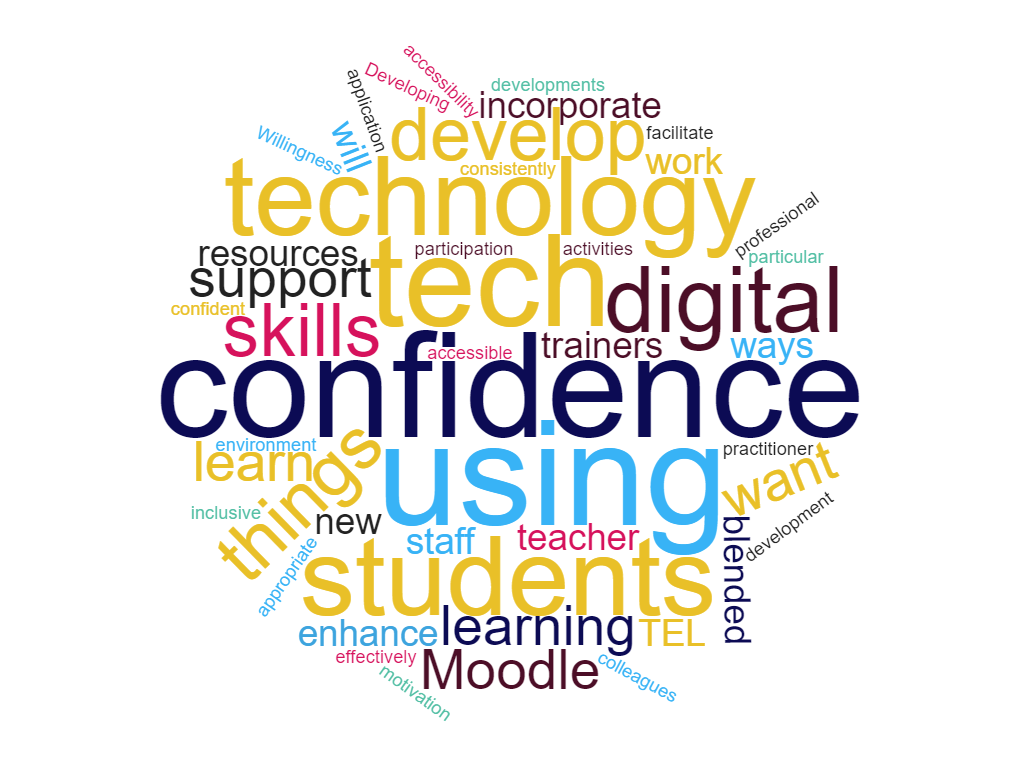 Developing confidence in using technology to enhance learning has emerged as a priority and something we are keen to focus on. As the course leader, I want to make the course accessible and inclusive, providing a friendly and welcome environment for staff to learn more, share their ideas and practice with others.
In our first session, we looked at digital capability and how to become more digitally capable practitioners. Participants completed the JISC Discovery Tool and then all identified one area to focus on developing over the year. It was good to see a broad selection of areas being chosen since this reflects the diversity of the group and the potential for participants to learn from one another. Anyone at York St John can use the JISC Discovery Tool to identify areas where they might want to develop more digitally. The tool includes links to lots of useful resources which you can work with straight away to start developing your skills.
We spent the second half of this session looking at inclusivity and accessibility and we worked together with the Office Accessibility Checker as well as Blackboard's Ally accessibility checker which is currently available to York St John staff through Moodle. Many participants have already been using Ally but less had used the Accessibility Checker in Office apps, so this was a good discovery for many. You can find out more about inclusivity and accessibility in teaching on our web pages.
In our second session, we started by looking at a range of e learning approaches including SAMR, Salmon's Five-Stage approach, Laurillard's Conversational Framework and the ABC Learning Design model. We then took a closer look at the ABC Learning Design model and teams worked together to start planning some future modules which participants were in the process of creating. It was encouraging to hear that participants found this approach useful and some were able to take the resources away to share with programme teams.
Finally, we spent some time looking at digital content creation, first considering why we create digital content, we moved on to look at some of the tools available to York St John staff. We saw how Sway can be a useful tool, enabling staff or students to focus on the content in presentations, rather than having to think about the visual aspects of those presentations. We also saw how H5P can be used within Moodle to create a wide range of interactive content from quizzes to interactive presentations and videos.
You can browse through this presentation to see some of the tools available to York St John staff for digital content creation:
Participants are already well underway with portfolios which they are creating using our e portfolio tool, Mahara.
It has been a pleasure to work with this year's SEDA participants so far. They all bring different knowledge and expertise to the group and are so willing to share and learn from one another. I look forward to continuing with the rest of the course next year and learning more together!
If you would be interested in taking part in the SEDA programme, please get in touch with the TEL team. The next programme will run from October 2020.